What is Australia's Global Talent 858 Visa?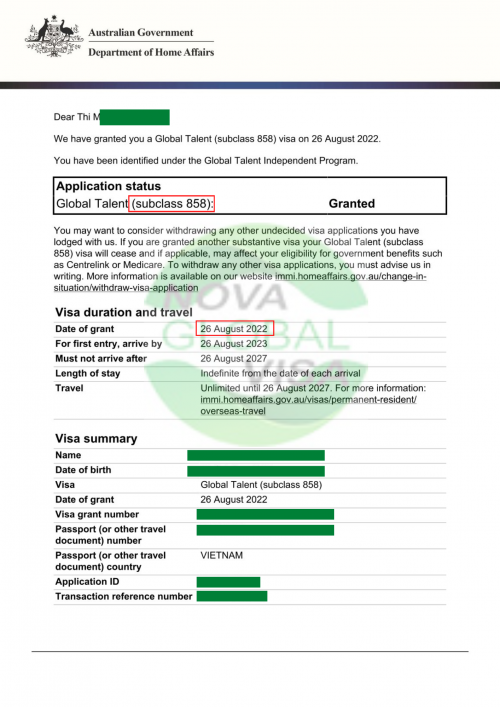 Visa 858 is a permanent visa for people who have an internationally recognised record of exceptional and outstanding achievement in an eligible field. That allows talented individuals to live and work permanently in Australia. It is designed for people who have demonstrated exceptional ability in their field, such as sport, arts, academic and research, or one of the 110 Australian nominated occupations.
Who is eligible for global talent visa in Australia?
Under the Global Talent program, individuals who are: highly skilled in one of the ​Minister's defined sectors (or in a related sector); and. currently earning, or likely to earn at or above the Fair Work high income threshold.

Settle down with your family
To obtain permanent residency in Australia. Get permanent residency for your whole family quickly.

Education and Health
Enroll in Australia's public healthcare (Medicare). Children can attend Australian public schools for free from grades 1 to 12.

Travel and work
Permanent residents of Australia have the freedom to travel to and from Australia and other countries for 5 years without needing to apply for a visa. After every 5 years, they must renew their permanent residency visa to continue enjoying this freedom of travel.

Sponsor family
Australian citizens and permanent residents can sponsor their relatives to come to Australia on a temporary visa. This visa allows the relatives to travel, study, and work in Australia. If the relatives are eligible, they can then apply for permanent residency in Australia.

Citizen Australia
Opportunity to acquire Australian citizenship after completing the conditions under the Immigration Law

REAL ESTATE
Own and buy real estate in Australia like a native.
---
Visa 858 helps you and your family go straight to PR Australia quickly
Get Visa 858 today
Điều kiện xin Visa 858 Úc

AGE
The applicant should be between  18 and 50 years old.

 DEGREE
If you have a Master's degree or are waiting for PhD results, it is better if you have a Doctorate (PhD).

ACHIEVEMENTS
Have an outstanding international record in the field in which you work. (No skill assessment required)

 INCOME
Proof of qualified income (currently 162,000AUD/year )

ENGLISH
If you can communicate in basic, IELTS 4.5 or PTE Academic 30 is an advantage.

 NOMINATED
Must be nominated by an Australian PR holder (or Australian citizenship) or an Australian company operating in the same field.
Common mistakes to avoid when applying for a visa
FRAUD: Providing incomplete, untrue, or supporting documents results in an incomplete EOI.
COMPLEX: Submitting too much unsystematic information makes it difficult for reviewers to understand and properly appreciate your performance. Missed the chance to be identified as a Global Talent.
Nova is committed to working closely with you to ensure complete and robust documents. Gives a high chance of winning an invitation to apply for the 858 visa.
858 visa application process
---

ONSULTING & ASSESSMENT
Nova's experts evaluate the application, provide direct advice and provide settlement direction for the applicant.

EOI
Prepare documents for submission of expression of interest. (EOI: Expression of interest)

GET INVITATIONS
The applicant receives an invitation to apply.
---

PREPARATION OF PROFILE
Physical examination, submission of IELTS 4.5 English certificate and criminal record


GET VISA 858
Get a permanent resident visa 858. (Permanent Resident)
Nova Global Visa
Nova Global Visa helps you to apply for Visa 858 quickly with the highest pass rate.
With our experience, we uncover hidden opportunities in your achievements . Thereby to help you have an advantage when filing EOI. Increase your chances of winning an invitation to apply for an 858 visa.

Prepare, apply and track your visa application throughout the process for approval.

Support eligible family members .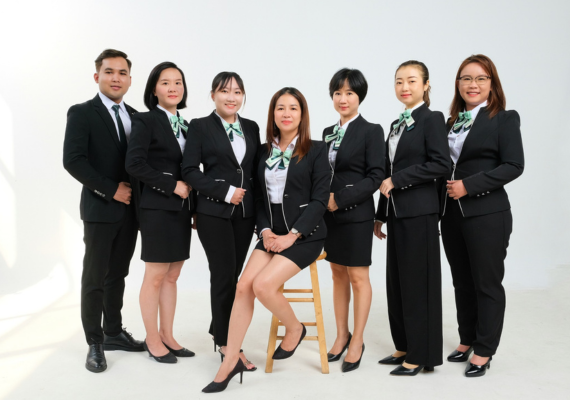 FREQUENTLY ASKED QUESTIONS